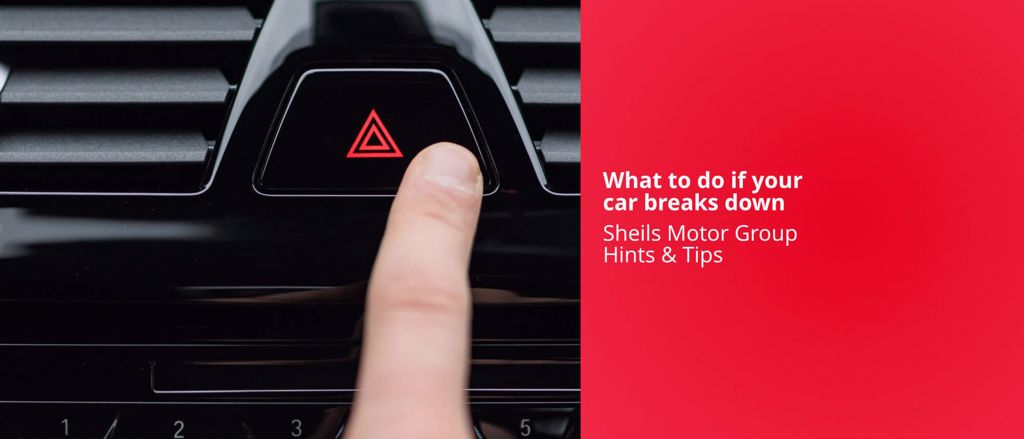 Car Breakdown
Unfortunately, a breakdown is sometimes an unavoidable situation we may find ourselves in. It can be a stressful and scary situation for some people. Sheils Motor Group are here to give you some tips on what to do in a breakdown situation, tips on how to avoid a breakdown and some useful information to keep on hold.
What you should do:
Should you find yourself in a breakdown situation, try not to panic.
Pull over to a safe location on the hard shoulder and turn on your hazard lights.
If it is safe and and available to you, put a warning triangle or other permitted warning device on the road at least 45 metres (50 yards) behind your broken down vehicle on the same side of the road.
Once you are in a safe place, you need to contact a your breakdown roadside service or insurance company.
If your Honda is less than a year old or has Hondacare Roadside Assistance, please call Honda Roadside Assistance support number on 1800 85 85 11 and they will assist you with repair or recovery.
When you call the assistance number, you will be asked for your exact location if possible, your car registration, make and model. Check if you are covered with a replacement vehicle which they may arrange for you if you're entitled to it.
It is worth taking breakdown cover with your insurance company on renewal or taking out AA Roadside Assistance if you do not have roadside assistance with your car.
Hondacare Roadside Assistance is available at Sheils Motorpark service departments as part of your routine service, please get in touch to discuss your options.
Useful Numbers for your phone contacts:
Always add your insurance company number to your contacts in the event of breakdown or accident.
Before you begin a journey, make sure you have a fully charged mobile phone and a torch and always check your oil levels and water levels. If you put the incorrect fuel into your vehicle DO NOT attempt to move the vehicle.
If you fill up with the wrong fuel call your recovery agent to tow your vehicle to the nearest garage.
Breakdown kits can be purchased from the Sheils Motor Group parts shop which is open throughout the week.