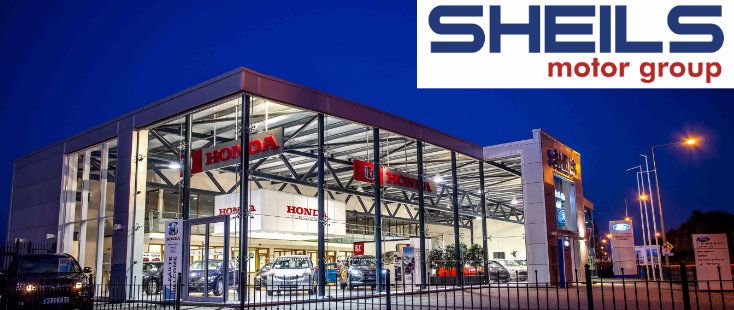 About Us: Sheils Motor Group
Sheils Motor Group comprises of T. Sheils & Company of Ennis and Limerick and Sheils Galway in Galway City.
Established in Limerick in 1925 as a main Ford dealership by Ted Sheils, Sheils Motor Group is now under the ownership and management of his son, Thomas Sheils having expanded to open a dealership on the Gort Road Ennis in the early 80s.
The company was appointed main Honda Dealer for Clare and Limerick in May 2013. In December 2018 the company acquired Higgins Motorpark (now called Sheils Motor Group Galway), main Ford and Honda dealers for Galway City.
The company continues to honour its original and fundamental commitments; to provide their valued customers with the finest quality automotive products backed with the highest standard of customer service and attention to detail.
Sheils Motor Group continues to grow as Ireland's largest group Honda dealership and now has over 80 employees across its three dealership sites. The dealership group will continue to innovate and improve and have plans to expand to double their sales figures with the acquisition of the Galway dealership.


For more information about us or any of the services we offer, please contact us at your nearest branch in Ennis, Limerick or Galway.